Today I have mudroom envy!

I love the numbers on the bench and the modern light fixtures. Sarah knows how to do it right!
Another Sarah's House mudroom. The bright red doors and antique dresser are perfect.
Vintage crate, old looking wood, and a beautiful floor plus wellies in all sizes.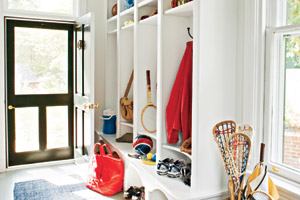 Light and bright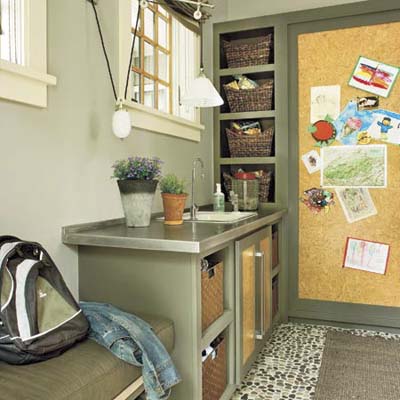 LLLLOOOVVVEEE the sink and the floors in this one, so practical!