I know winter isn't over yet and I know that the groundhog saw his shadow which supposedly predicts 6 more weeks of cold and snow, but I can't help to be thinking of spring already!
And with spring comes all whole new set of shoes to breakout for the warmer weather. Currently I am loving cap-toe flats. These will instantly add some feminity and class to any outfit. Tres Chic!
Looks very similar to a regular ballerina flat but with unexpected snake skin that comes in 3 colors.
Woven flats in a pretty neutral and a great price. I'm loving that little bow too!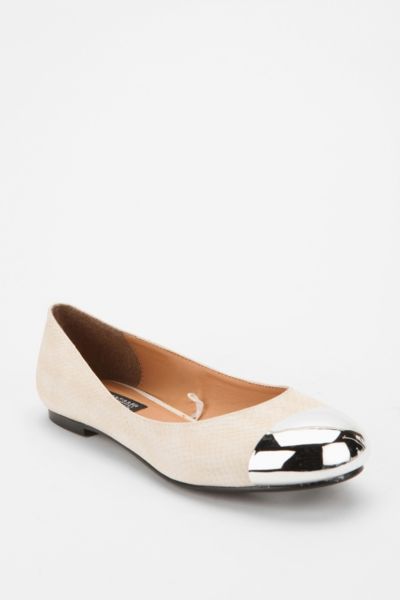 An unusal version with an off kilter cap-toe in metal.
Audrey Hepburn would have styled these with cropped black pants. The best part is buy these and TOM's will give a pair of shoes to a child in need.