I've been looking for a perfect initial charm necklace with the letter "E" for HER. I did some extensive
ETSY
research for the perfect necklace and finally came upon the shop
Stella Salvador.
I loved the pretty gold, the organic look of her necklaces, and the fact that Stella is from my home state of Michigan. So with some birthday money from my Grandma I bought the
gold initial hammered charm necklace.
At only $38, free shipping, and no charge to change the chain from 16" to 18" I was sold!
Here are some pictures from her website (not the one I bought-I've been way too busy to take my own photos!) but I must tell you, if you are looking for a personalized gift for that special someone then I highly recommend Stella's Etsy shop!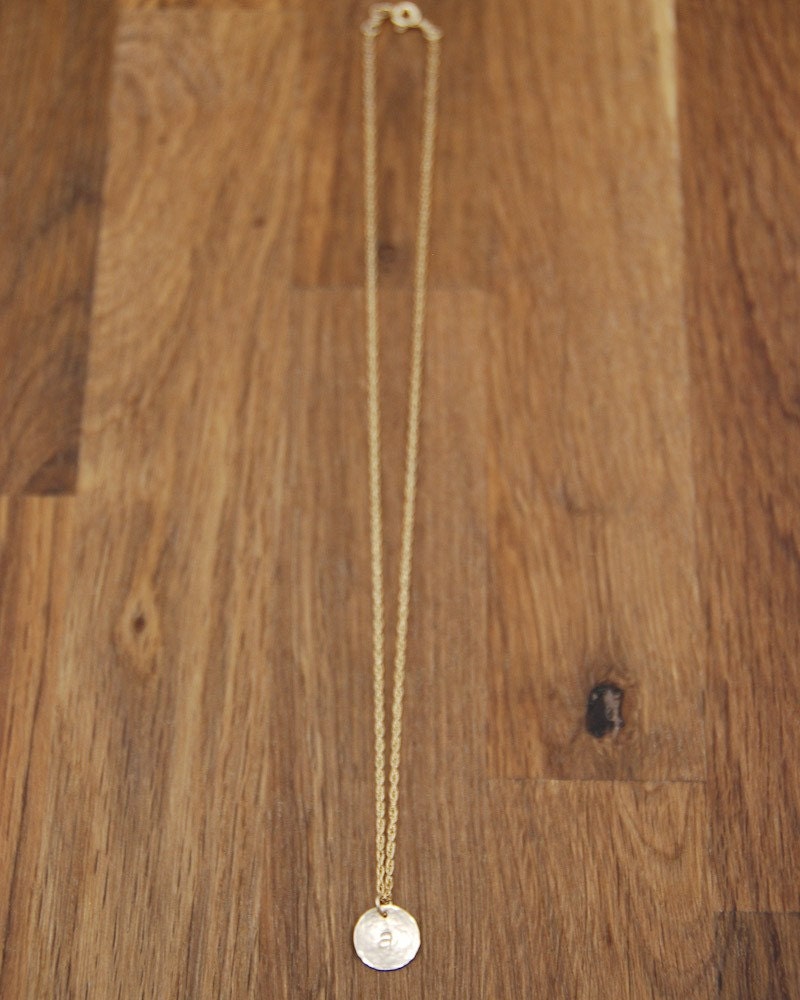 Happy shopping! Oh, and I received no compensation for this post....just wanted to tell you and share the news of a happy customer :)!