Starting this week I am starting a weekly "Wednesday Wish" in which I will feature something I am currently obsessed with. This week, my "Wednesday Wish" is bunting and garland.
I wish I could figure out how it could look as cute in my home as it does in these....
Vintage post cards are so cute and whimsical.
I love everything about this little kid's room. I love how the bunting adds color to the neutral colors.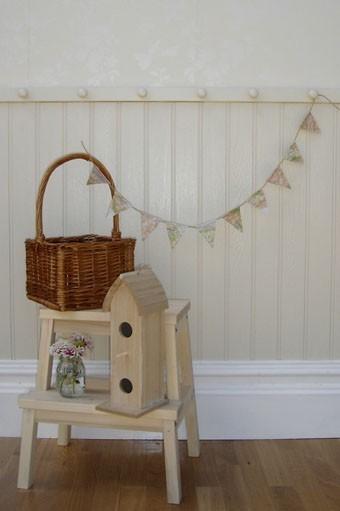 Perfect simplicity
Bunting outside? Count me in!
My favorite of the bunch! Striped Nautical!
I love the idea of using for party decorations!
I bet I could make this!